Hi Beautiful, and Happy
Friday

!

Are you familiar with that feeling of knowing you should work off the abundant amount of calories you consumed while on vacation, but you just don't want to? Yeah… I know that feeling all too well right now. I spent last weekend touring Montreal – a city that's known for poutine, bagels and mile-high high smoked meat sandwiches. Let's just say some food groups were neglected. And even though I spent a good chunk of time walking, I did not schedule one workout. I don't know about you, but I find that once you get out of your workout groove, it's a struggle to get back into it again.
So how did I counteract that struggle?
Scheduling a group fitness class with girlfriends.
For today's Fitness Friday, let's take a hot minute to show our gratitude for fitness classes and all they have to offer. Don't get me wrong; I'm a huge advocate for having a solo workout routine, but taking a group class serves multiple other purposes besides just exercising. Here are some reasons why I love it.
1. Meet New Friends
Almost two years ago, I signed up for a 2-week trial at Greco, a fitness studio that only offers group classes that focus on high intensity interval training. Because this gym only offers classes, you tend to run into the same faces, which made it easy to form friendships. I now have four new girlfriends as a result of simply signing up for that trial, so you just never know who you're going to meet!
2. Make a Date Out of It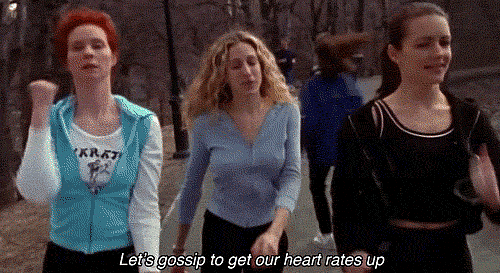 Between work, appointments, and other commitments, we're all busy. And if working out is already something you need to schedule, why not ask a friend to join you and kill two birds with one stone? I keep a Class Pass membership strictly for getting together with friends. Of course, you can absolutely enjoy a group fitness class while not knowing anyone else in the room, but I often take the opportunity to use a class as a way of catching up with someone I haven't seen in a while. It's only a tad healthier than bonding over drinks. 😉
3. Motivation
Even though "you are your only competition", it doesn't hurt to scope out the room and use others to fuel your motivation.  I don't necessarily want to be the best in a fitness class, but I tend to think, "if all of these people can do it, then I can do it too." Knowing that you're not the only one huffing and puffing and you're all in this together can be a great contributor to pushing yourself a little bit harder.
4. Structure
There's something so nice about not having to think after a stressful work day.  When the instructor plans the workout, you don't have to! Simply show up, get dressed, and do what you're told. #ayaycaptain.
5. Form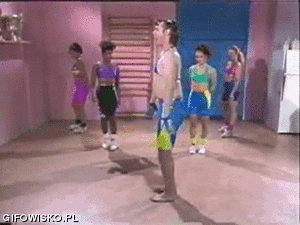 An instructor or trainer is required to lead a class, so you automatically have an opportunity to pick his or her brain about proper technique before or after a group workout. Many studios have certified trainers working every sweat session.  Sometimes even two! Take the time to talk to them before or after and make form adjustments. Ain't nobody got time for injuries.
6. Accountability
To take a group fitness class at a Toronto studio, one must book online. And to book online, one must agree to pay a cancellation fee if he/she doesn't show up. This, my friends, makes you accountable. And if you ALSO plan to take a class with a friend, well, then you have more than a cancellation fee to deal with if you're a no-show. No babe gets left behind.
7. Diversify
Trying a new group fitness class fosters growth. This sounds deep, but hear me out. Showing up to an organized event with people you don't know gets you out of your comfort zone. Not only that – but you're also pushing yourself physically and exposing your weaknesses along with your strengths.  This makes you vulnerable and thus requires bravery.  Being authentic about your talents and struggles with a group of strangers is a trait that should be treasured and practiced. Not everybody does it because it's uncomfortable, but doing it can give you an edge: it makes you comfortable with the uncomfortable. So go to that Beyoncé class at The Underground Dance Centre, because new experience allows you to expand what you know about yourself, others, and fitness.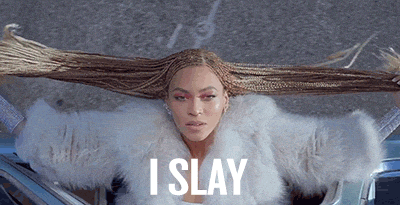 Until next time, stay fit and stay fierce.
-J
Sources:
https://www.buzzfeed.com/jemimaskelley/i-dont-want-dinner-thx
https://www.beachbodyondemand.com
https://giphy.com/gifs