You know that awkward moment when you see a stranger wearing something you love so much that you just have to stop them in their tracks to ask where they got it?
I had one of those moments yesterday while shopping in Toronto's Yorkdale Mall, and it involved this beautiful floppy hat.
The genius woman wearing this gorgeous hat told me she bought it from American Apparel in "Merlot". Needless to say, American Apparel was the next store I went to.
The whole point of this story is that it got me thinking about not only how fabulous floppy hats can look, but also of how much of a comeback they've made. We haven't really seen large floppy hats on the heads of many women since the 70's, and after they were re-introduced on the runways a few seasons ago, we're seeing countless women wear them every day.
And to set the record straight, I'm strictly talking about the kind of wool or felt floppy hats you can wear in the winter — not the big straw ones we see every summer.
Samantha, Honey, I love your hat, but it's just not in season.
Seeing an influx of wintery floppy hats is refreshing to me; women are finally wearing hats in the winter that serve a larger purpose than just keeping their noggins warm. Don't get me wrong: no one wants a cold head. But it's great to see women wearing more sophisticated hats than beanies or toques.
So, without further ado, here are some gorgeous, budget-friendly floppy hats to keep you styling for the rest of this dreadfully cold season.
Fabulous Floppy Hats
American Apparel's Wool Floppy Hat – $45
Topshop's Big Felt Floppy Hat – $50 (£28)
Urban Outfitters' Polais Floppy Hat – $49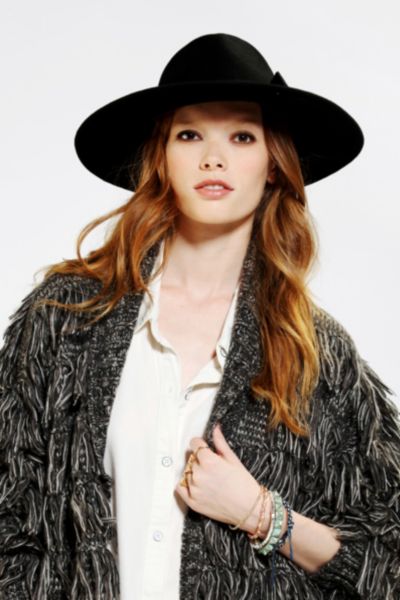 Anthropologie's Troubadour Rancher – $58
Nasty Gal's Carissa Floppy Hat – $40
Nasty Gal 's Mira Floppy Hat– $35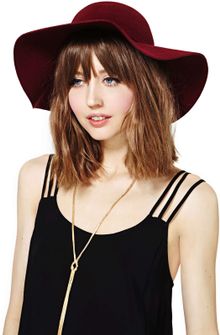 Nordstrom's Floppy Wool Felt Hat – $54
Hopefully one of these big floppy beauties tickle your fancy. If the floppy hats are a little too wide-brimmed for your liking, you could always rock a fedora like Michael.
A tip of the hat to you too, M.J.
Until next week, stay fabulous!
xo
Sources: www.mzshyneka.com, singlemindedwomen.com, www.fashiolista.com, shoppingsavage.blogspot.com, style.uk.msn.com, http://www.urbanoutfitters.com/urban/catalog/category.jsp?id=W_ACC_HATS, uw.anthropologie.com, nastygal.com, http://www.pinterest.com/pin/472033604665285629/, now-here-this.timeout.com