Happy Valentine's Day, Gorgeous.
If you woke up this morning to the smell of fresh red roses, an adorable card, breakfast in bed or even just a super sweet good morning kiss, then obviously have yourself a damn fine valentine. Enjoy.
However, if you didn't and aren't expecting to celebrate with anybody today, I want you to do something: be your own valentine.
Based on my experience, a lot of single people despise Valentine's Day with a passion. They tend to think it's overrated and useless because "you shouldn't need a holiday to express your love; you should express it that much every day".
Whatever your opinion is, so be it. I'm not here to fight it. I am, however, here to ask anyone who's single to focus your affectionate energy towards someone who will forever deserve it more than anyone else in the world: yourself.
So, single snobs, here is my list of fabulous things I think you should do today to treat yourself.
1. Take a bubble bath.

Don't forget the bath bomb, relaxing playlist, and the rubber ducky.
2. Get in on buying all of the chocolate and candy on-sale.
Invite your single girls over to enjoy some too. Or… don't.
3. Get a mani/pedi.

Because who doesn't feel amazing after having your tips polished?
4. Hit the gym.
… especially if you go at dinner hour. You're bound to have whatever machine you fancy.
5. Give your BFFs some childish V-Day cards.
Oh, Biebs. Of course you're all over V-Day cards.
6. Get some work done by candlelight.
But maybe do it in a little bit more of a relaxing environment than this. I'm thinking less typewriters and more blankets, tea and couches.
7. Have a spa day.
What better way to treat yourself than to accept full out pampering?
8. Go shopping.
Buy something that's almost as beautiful as you are.
9. Get in touch with yourself via yoga.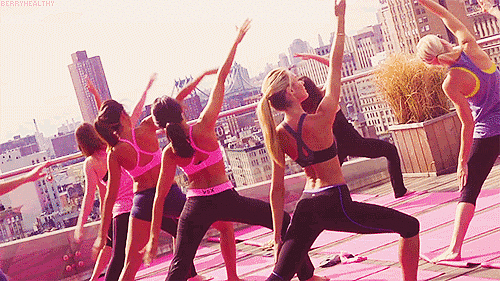 Stretch. Breathe. Appreciate your body.
10. Have a girl's night.
This can happen in any way, shape or form. Some of your girls might be spending the day or evening with their boyfriend or girlfriend, but if some of them are available, call 'em up.
11. … And tell them you love them.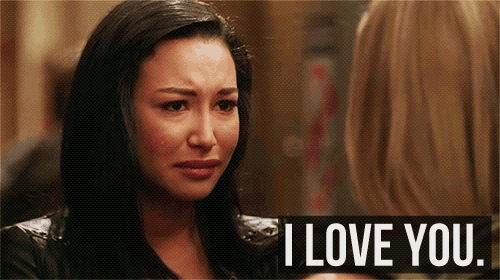 Express your love to those who are important to you. Life's too short not to.
So, that's my list. Again, Happy Valentine's Day, snobs! I hope you get lots of love from him, her, or you. <3
Stay fabulous. xo
Sources: http://gifsoup.com/view/1751092/singing-in-a-bubble-bath.html, http://www.saysomethingsarcastic.com/2014/01/15-things-to-do-if-you-dont-have.html, http://whatshouldasiacallme.tumblr.com/post/65726489306/when-i-can-get-a-mani-pedi-in-asia-for-less-than, http://mashable.com/2013/01/06/exercise-gifs/, http://www.mtv.com/news/articles/1722074/valentine-pop-star-gif-cards-.jhtml, http://www.express.co.uk/news/uk/444213/The-Last-Big-Blackout-40-years-ago-the-lights-really-did-go-off, http://www.themeetingmagazines.com/index/tabid/348/Default.aspx, http://www.mad4spain.com/whats_on.html, http://www.fitsugar.com/Yoga-Emotion-GIFs-31927926, http://glee.wikia.com/wiki/File:I_love_you_gif.gif, http://antfarm.wikia.com/wiki/File:Girls_night_out.gif