Well hello, Gorgeous! And HAPPY FRIDAY!
Have you ever wondered:
Which cardio machine is best for tightening your tush?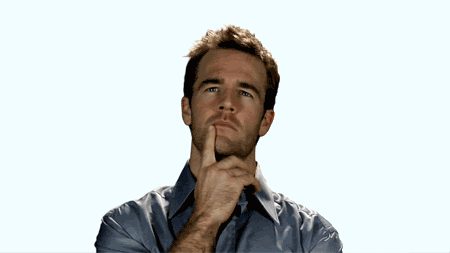 I have, and I can't be the only one.
This thought popped into my head just the other day during my lunch hour as I walked into the Goodlife Fitness at Richmond and John in Toronto. While I originally planned on doing a half-hour leg circuit, the abundance of gym rats in my beloved studio space made me turn my attention towards the cardio machines.
So I hopped onto an elliptical, and as I played around with the intensity, I thought, "how can I target my buns?"
I, like countless other women, desire to have a perfectly-shaped rump, and I had a feeling that some machines would be more effective at making that dream come true than others. Low and behold, my gut feeling did not steer me wrong.
Here are the best cardio machines to build that booty.
| | |
| --- | --- |
| The Machine | Percentage of Glute Muscles Activated* |
| Treadmill (jogging) | 48.9 |
| Elliptical | 32.6 |
| Treadmill (walking) | 24.3 |
| StairMaster | 24.0 |
| Recumbent Bike | 6.0 |
The Treadmill
The above table was taken from an article that summarized the findings of a study conducted by the Madonna Rehabilitation Hospital in Nebraska.  I was surprised to see the treadmill listed as the number one machine to activate your glutes, since I don't recall seeing many hardcore runners with junk in their trunk.
But when I thought about all of the exercises you can do on a treadmill, like sprinting and jogging on an incline, it all started to make sense. A study from the University of Colorado found that walking at a 9 degree incline on a treadmill increases the muscular activity in your hamstrings by 635% and in your glutes by 345%. Are you impressed yet? Now, imagine sprinting at a high incline… how does that feel on your completely blown mind?
The Elliptical
Here's a tip: fold at your hips slightly, stick your butt out, and push from your heels. You'll feel this target your booty significantly more than the standard upright position.
The Stairmaster and Bike
Similarly to my tip for the elliptical, really focus on pushing from your heels when doing the stairmaster. If the bike is more your jam, increase the resistance on the bike and stand up for an uphill climb. You'll be feeling the burn in no time with both your heart rate and your glutes totally elevated. 😉
Until next time, stay fit and stay perky.
-J
Sources:
https://gifer.com/en/Si9G
http://www.bodyrock.tv/
https://www.shape.com/fitness/tips/is-office-ass-a-real-thing